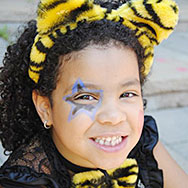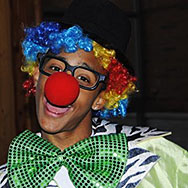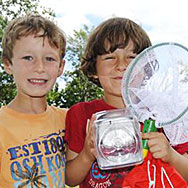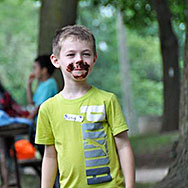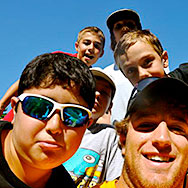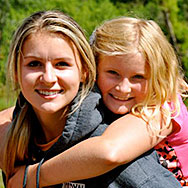 Just wanted to send a quick note to compliment you on your website.  This is not only one of the easiest camp websites that I have tried to navigate through, I also found it very informative.  I love the table the shows availability of each camp, etc.  The expansion of info on the right hand side of the page for each camp program was also fantastic.  Great job!
Liz.
My son just completed 1 week of camp. He enjoyed it very much and he said he wants to come back next year - this coming from a kid who did not want to go to camp at all! Thank you again for this positive experience and the great memories you have given him.
Cindy C.
Thanks for taking the time to go through everything with me..it was a big help. The staff were really nice, it makes a mom feel good about sending her child to camp.
Liz A.
My son absolutely loved the Golf Tour Camp; he wants to do more next summer, over hockey! That speaks volumes. My daughter has really enjoyed her camps as well. Thanks!
Anne B.
I appreciate your fast response and the way in which you have handled this. Not many companies are this customer-focused, which is likely why Planet Kids has been so successful!
Cathy W.
The kids are excited to be returning. Thanks for having such a great summer camp!!
Lawna P.
I just wanted to let you know how much our son has enjoyed his sessions at Planet Kids. He has special needs and we were worried about how the camp would be able to manage his behavior. We needn't have worried, all the counselors and bus monitors have been great with him. We put him in another, closer camp for two weeks just to try something else. Big mistake! We have already withdrawn him and registered him back with PK. Thanks for a great summer!
Melanie M.
Thanks. I really appreciate your helpful attitude and understanding of how the situation impacted us...definitely one of the reasons I recommend Planet Kids to other parents.
Nicole S.
Thank you to everyone at Planet Kids for making the week my daughter was at your camp the best time ever! The experiences, adventures, friendships and knowledge she gained will give her a lifetime of memories. See you next year!
Wendy B.
Thank you so much. You just made (his) week!
Robynne M.
Register

for camp now!